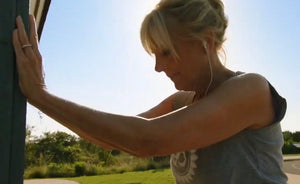 As seen on First Lady, Jill Biden
Dr. Jill Biden chooses to wear grey Stephanie Om tank by Peace Love Solve while running outdoors - a call to yoga practices and consciousness. 
Shop Stephanie Om Tank
Our Story
In April 2013, during world Autism Awareness Month, our family got together with a goal of affecting change. We started a company designed to raise awareness and inspire acceptance. Our apparel is designed with love and compassion. Being different is beautiful. Each purchase made allows us to donate a portion of the proceeds to Autism Speaks, the world's leading autism science and advocacy organization. Their goal is to support the needs of individuals with autism and their families, today and throughout their life span.
The Philosophy
Through our brand, we are determined to make the world a better place. We are committed to inspiring peace, love, awareness, acceptance and inclusion.
We believe in kindness. We believe in loving one another, embracing differences and creating positive change. Bound by peace, tolerance and an understanding of autism, our hope is to inspire others to live peacefully. 
With your help, together we can live the Peace Love Solve Philosophy.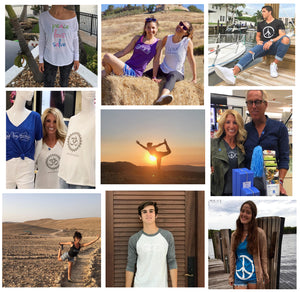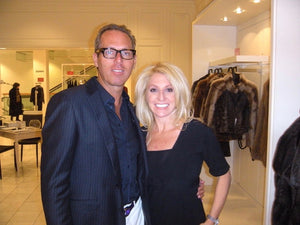 Marla Garchik & Tim Quinn
In 2015, Tim Quinn of Giorgio Armani Beauty joined our Board of Directors. As Chairman,Tim has been a valuable business partner and fellow advocate for change. With Tim's commitment and wealth of knowledge our partnership has allowed us to expand our philanthropic endeavors. We partner with like-minded friends to fulfill the Peace Love Solve Mission.
Please reach out to us so we can make your cause our cause. We will lovingly donate a portion of each sale to your charity of choice. With your help, we can inspire others to make a difference. 
Be Inspired. Share Kindness. Pay it Forward.
Wear Peace Love Solve. Wear Change.